I was having a discussion with a colleague in the industry the other day and he was lamenting on how some artistes are totally unprofessional especially when it comes to shows, performances and their timing. I know some show promoters and event planners are saying, "go on Toks, say it like it is." You guys also have your faults and errors but that's a topic for another day. Today I will oblige you guys because I am sick and tired of SOME artistes thinking, since they are getting all the attention or the applause, they are allowed to mess up or be unprofessional at any time. They are quick to forget that just as easily as you are on top today, tomorrow you could be struggling to be remembered.
First of all, some artistes think it is their right and not a privilege to be blessed with fans and to be successful in any chosen career. It is not just your talent, hardwork, perseverance and dedication alone but also the joint effort of your team, your fans, radio presenters, DJs, show promoters, well wishers, event planners and mainly God's favour and grace that puts you in the spotlight.
The toughest thing isn't getting to the top but staying there and being relevant. So when artistes act up I wonder what they are thinking, they absolutely forget that the first step to being a professional is doing everything at the right or scheduled time not at one's own whims and caprices.
Being a professional means that sometimes even when it is not going your way or you are not at 100% the show must go on. You just readjust, realign and forge ahead and then complain later or make sure the next time you are booked for a gig your requirements are met. After all that's why we have artiste managers and riders.
I have heard radio presenters and on air personalities complain about artistes who come late for interviews that they have known and been notified about days or weeks ahead of. I have also heard show/event promoters lamenting that an artiste is giving them the run around and making it difficult for them to promote a show they have already received payment for because they refuse to send photos, video or vocal drops which they will use to promote the event on time.
I have seen show promoters complaining when artistes miss flights and subsequently shows because they partied too much the previous night and lose their voice or end up over sleeping and miss their flights. I have seen artistes behaving like divas and refusing to come for soundcheck for an event they have already collected full payment for.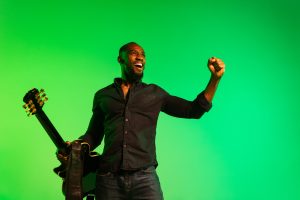 Truth is once you are contracted for an event and you collect advance or upfront payment you are required as a professional to comply with the requests of the client within reason as agreed in your contract (spoken or written). Yes some clients can be totally unreasonable but that's why you have a management and there is always negotiations back and forth so that differences can be ironed out and both parties agree on what to disagree on before a contract is signed or payment is made.
So if afterwards you have regrets or complaints, then it's your management you should blame for not being better negotiators. As a professional who has decided to choose a career path in music or the performing arts, it is imperative to always keep to time and do things accordingly and on schedule. The greatest artistes we know are all perfectionists and sticklers for protocol and to timing.
Nothing irks the fans or clients more than when an artiste doesn't keep to time or his/her performance is not up to par.
Why will an artiste not keep an already agreed appointment or date especially after the manager or management has checked your calendar and decided that a particular date or time works better for you? Why will it be difficult for an artiste to send a video/audio drop to a promoter to help promote a show you have already collected an advance for or probably already been paid in full?
I can go on and on to list instances and examples but the truth is that being a PROFESSIONAL simply means doing everything at the scheduled/right time. If you are invited/booked for an event, make sure your team agrees with the clients/promoters on the best possible date/time for you. If possible be at the venue at least 2hrs or a day before your scheduled performance time.
Rehearse as often as you can until you can perform even in your sleep. Practice they say makes perfect. Always go for sound checks so that your microphone levels can be checked and set before show time because nothing can mess up an artiste's confidence like a faulty mic or sound.
Don't go partying or clubbing a day before a scheduled performance or interview. Stay home or in your hotel room, rest well, rest your voice, rehearse, go over your performance list/repertoire with your team, band or DJ. Losing your voice will only anger your fans and might cost you a chance of more gigs with prospective bookers. Remember, nothing endears an artiste to clients and fans like punctuality and a great performance. So always do the right thing at the right time, be a professional at all times.
ARTISTE TIP OF THE DAY
Always rehearse at any chance you get, remember practice makes perfect and the more you rehearse the better you get.